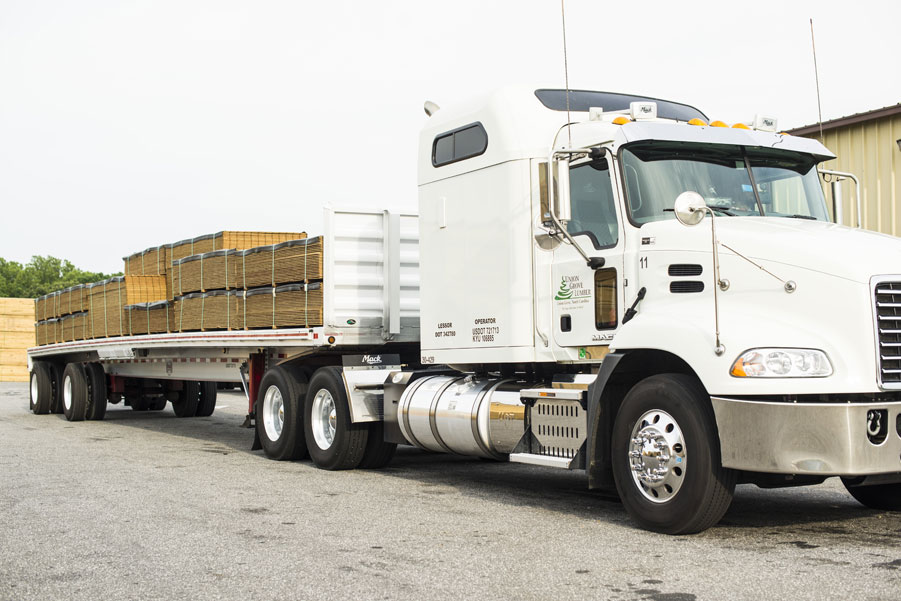 Quality lumber, affordable pricing, delivered directly to you. Here at Union Grove Lumber, we believe that being one of the premier wood suppliers in the United States is our highest calling. We purchase only the highest quality lumber from around the world, ensuring the product you receive exceeds expectations.
Give us a call today and let's begin our partnership.
Experience you can trust
With over thirty years in the wood supply industry, we learned early on that not all lumber is created equal. Being a jack of all trades makes you a master of none. This philosophy has become a core ideal in our business model and has led to us knowing lumber, specifically lumber used in the creation of sheds and barns. Our experience has earned us the trust of many companies that use us as their exclusive wood supplier and manufacturers that use us as their exclusive distributor.
Timely delivery and the reach you need
We gather lumber from around the world so you don't have to. With multiple shipping points, we are able to ship to anywhere within the United States. In fact, we can ship to builders outside of the states. We've created a vast network from Oregon to North Carolina, giving us the reach to handle any wood supply needs you might have – and most importantly in a timely manner. No one wants to wait months for an order to arrive. Time is money, and we want to help you make more, not less.
Options for all your needs
What kind of wood supplier worth their weight in sawdust has only one or two options? From our wildly popular and absurdly durable Pressure Treated T-1-11 siding to our ⅝ SHEDFloor Treated Flooring we have options for whatever part of the shed or barn you need. Every type of wood we supply is hand picked because we believe in the product and the manufacturer. We would never supply something we ourselves wouldn't use. Our very reputation rides on the wood we supply – a fact that we keep at the forefront of our minds.

Putting you first
We view every customer as a part of our family. You will never be just a nameless client. We believe in responding to your needs, making them our own and treating you like the valued customer you are. We strive for same day call backs and utilize technology to track your order. Being a wood supplier in the 21st century means you have access to constant updates on when your shipment will arrive. Gone are the days of 'it'll be just a few more days,' now we can give you the service you deserve, allowing you to plan out your projects like never before.
We know that barn and shed building is intricate and detailed work, with many types of lumber required for the flooring, the siding, the structure, etc. We want to partner with you as your wood supplier and provide you with the lumber your clients deserve – the kind that can stand up to mother nature, continue to look great after a decade, and protect vital belongings. The work you do is your reputation – rest easy knowing the lumber you use is of the highest possible quality.
Give us a call today and let's begin our partnership.