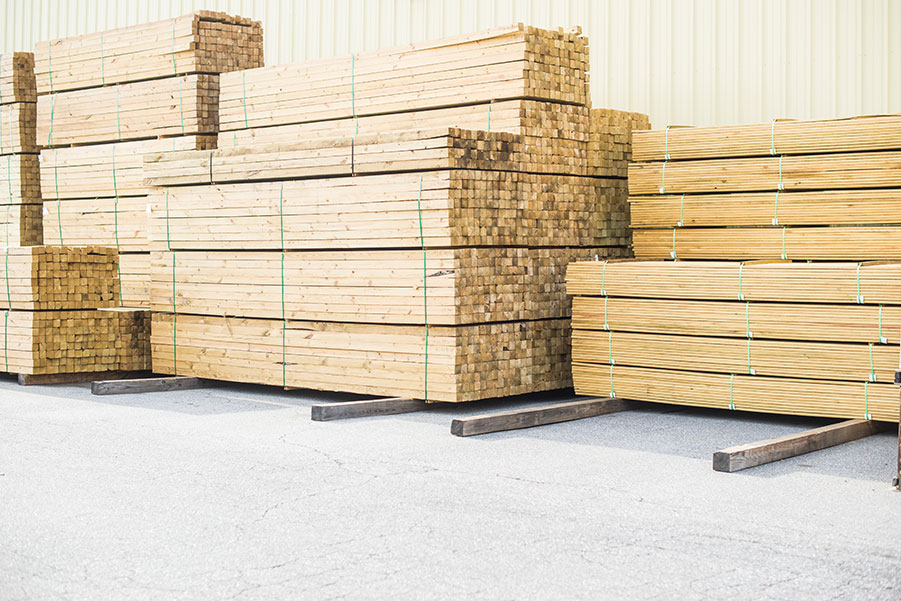 Why should you ever settle for less than the best? The quality of the lumber you buy for your barn or shed construction project should be of the highest available – if you want the structure to last that is. Here at Union Grove Lumber, we will never sell anything less than the best pressure treated wood.
The work you do is important, and it's important to us. Give us a call today and let us help you create beautiful, lasting sheds or barns.
Wood designed to last
The difference between traditional wood and pressure treated wood is astounding. Pressure treated wood, through the highly technical process of forcing chemical preservative into the wood, lasts many times longer, is resistant to termites, and protected against mold and decay. It's doubly important that barns and sheds are pressure treated as they are more exposed to the elements than, for example, the studs in your walls. We believe in the process of pressure treating wood and ensuring your barn or shed lasts as long if not longer than the house in which you live.
Decades of experience
We haven't made it over thirty years in the lumber supply industry by chance. We know our product, purchase only the highest quality wood, and only supply lumber that will last. Barn and shed building are important work, and we've made it our niche to know and sell only the best pressure treated wood to those who create them. Our customers trust us for a reason – experience and a track record to back it up.
Putting you first
Our number one priority is you, our customer and partner. Your needs are ours and we make it our mission to treat every order with equal importance. When you place an order for pressure treated wood you are doing so with specific projects and deadlines in mind – and we aim to meet and exceed your expectations each and every time. We have embraced the use of technology and can track your order across the country, giving you real time updates instead of guessing.
Pressure treated wood when you need it
Though we may have started locally, and in fact still treat our customers as family, our reach has grown wide. With a number of shipping points within the United States, we are able to get you the pressure treated wood you need in a timely manner. Our strategically chosen shipping points are important to meeting your needs. They've even allowed us to extend our reach outside of the United States!
Your reputation is important to us.
Our reputation is at stake with every order we fulfill. Each piece of pressure treated wood that arrives at your shop is a reflection on us as a company. Our livelihood hinges on our product being above industry standard. That's why we only sell the best, highest quality pressure treated wood on the market. We've seen the good, the bad, and the ugly so that you don't have to. We offer a variety of options so you aren't shoehorned into a single product, stuck with something that isn't what you need.
The work you do is important, and it's important to us. Give us a call today and let us help you create beautiful, lasting sheds or barns.